If you are visiting Salalah you must plan your trip and must visit these places, we have made the order of these places such that you will drive in a well-planned way, in the end, we have mentioned the day-wise plan to help you to plan your trip to Salalah.
Best Places to Visit in Salalah
Salalah has a plethora of valleys, natural springs, waterfalls, and green lush mountains. There are many places to visit. But we have prepared the most popular and best places to visit in Salalah during the Khareef (monsoon) season which is between July and September every year.
The list is sorted based on the coordinates, visit the first place first so that you can cover all places in order. This was prepared based on the two-day busy plan, but 3 to 4 days will be enough to cover all the places.
All of these places are outside Salalah City. First, we will cover AIN (AYN) which means Natural Springs or Waterfalls.
1. Ain Razat Park
This is the first point you must visit when you are in Salalah, just 20KM from City, do it early morning and take breakfast with you, and have a picnic here. Ain Razat is one of the freshwater springs, you will also see a cave here as well. There are many food stalls available here.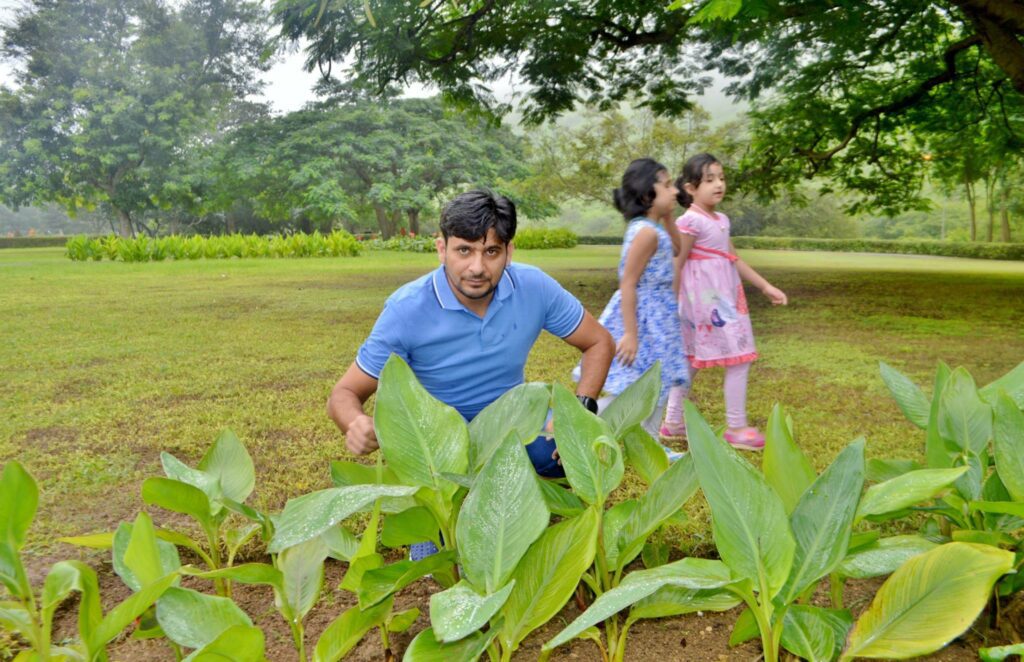 2. Ain Hamran Salalah
Once you leave Ain Razat just move towards Ain Hamran you can use two routes, the mud road 10km which will take 20 minutes and another is the main road which is 20km and takes 20 minutes too.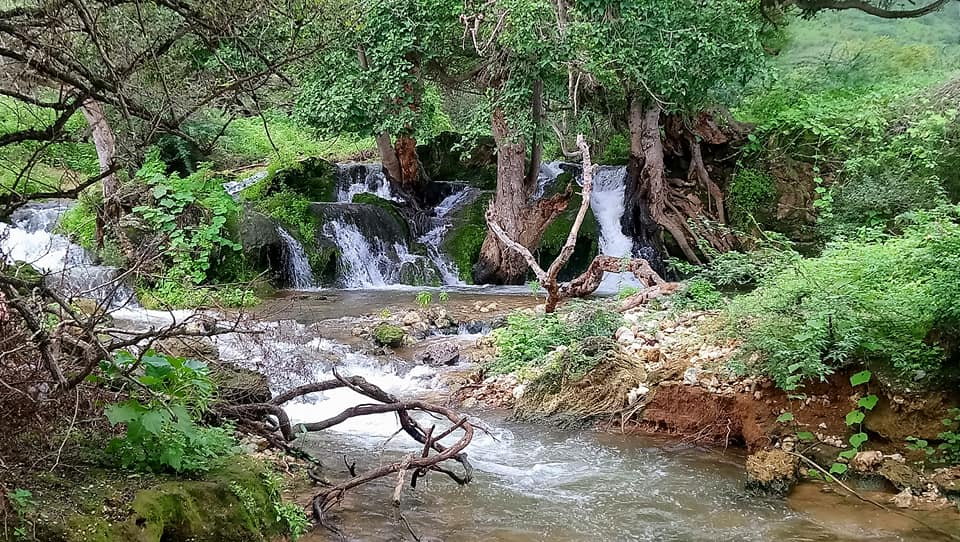 3. Ayn Tobruk
A fascinating place where you will see the Falaj. Ayn (ain) Tobruk is situated nearby to Ayn Tabraq in Taqah area. You can skip Ain Hamran if you have limited time otherwise you can cover both the areas at another 18KM from Ain Hamran Salalah.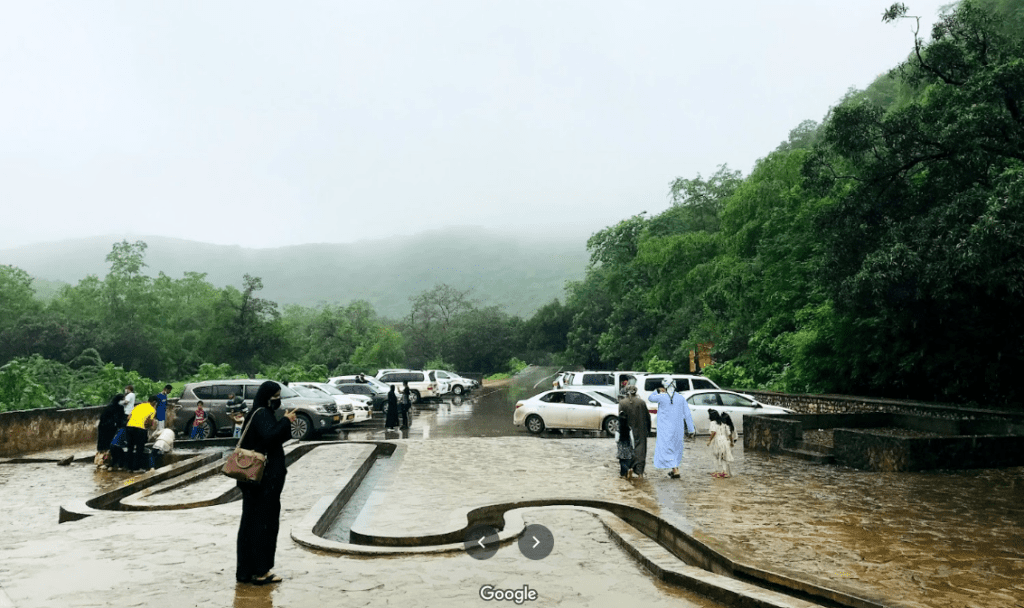 4. Ain Athum
Now as you have visited Ayn Tobruk the next Waterfall is just 6.2 KM called Ain Athum. This is another waterfall in Salalah (Dhofar region), this place is different of its kind. 21KM from Ain Hamran or better you come from Tobruk.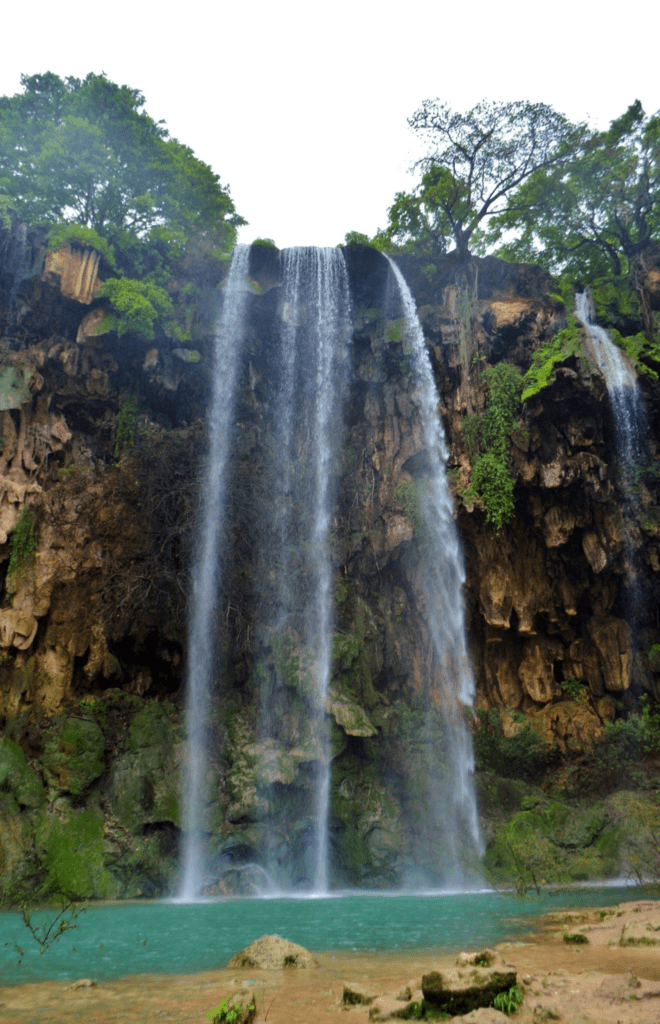 Now here you covered all the waterfalls or sping water. Now we will move for a lunch break and better to drive to Wadi Darbat for a Lunch break.
5. Wadi Darbat Salalah
Now you will drive towards Taqa and will move to Wadi Darbat, which is 51KM from Ain Athum. If you are hungry you must then take lucnh at Taqa, and then move to Wadi Darbat.
This wadi must be visited only during July and September. It is a green lush valley with river running through the mountains and making a big lake. There are some small caves as well. Boat trips are at very reasonable price. Local food is also available at Wadi Darbat.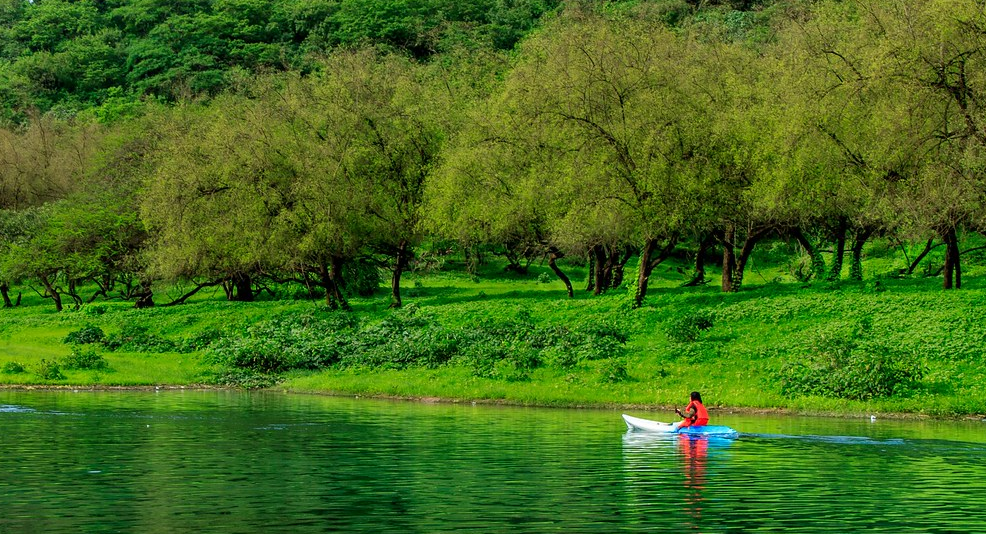 6. Sinkhole – Tawi Attair Salalah
Just drive 6.2KM from Wadi Darbar and you will reach Tawi Attair (sinkhole).
Oman has two major sinkholes and one of them is Tawi Attair Sinkhole. It is most famous in Dhofar region because it is one of the deepest more than 200 meters deep and 100 meters wide.
These sinkholes across the globe are formed as a result of depression in the earth's surface layer.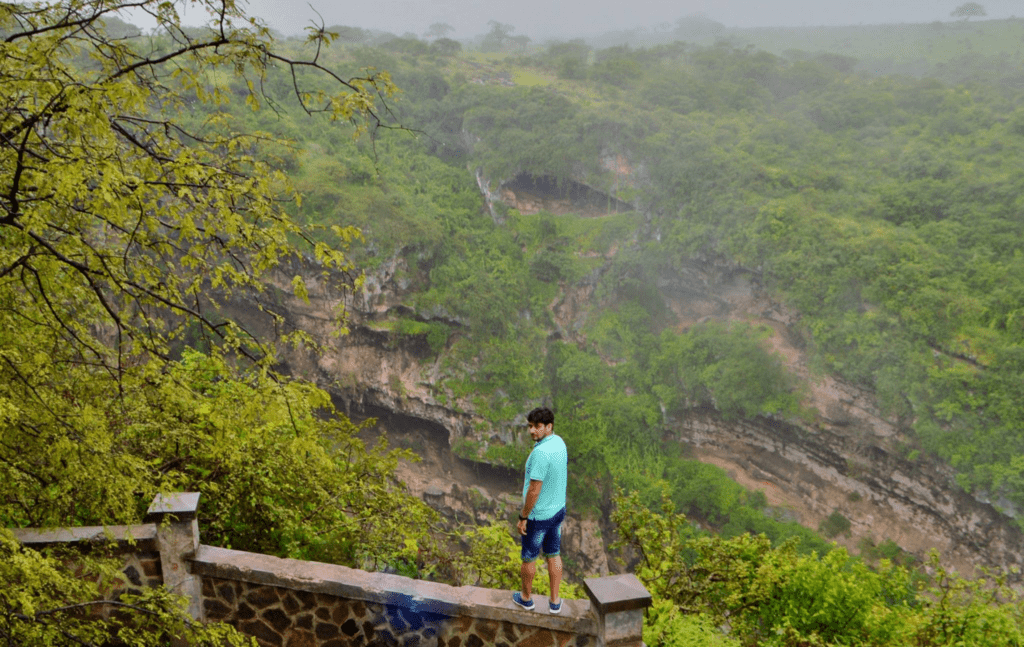 7. Jabel Samhan Salalah
18.7 KM from Sinkhole, you will reach a beautiful place in just 20 minutes called Jabel Samhan. Stunning view during the drive, where you can do a picnic as well.
Not many people visit this place because they don't know about the place, but this is an amazing place and dangerous too. Jabel Samhan (Samhan Mountain) is one of the three peaks of the Dhofar Mountains. Below the photo is the viewpoint of Jabel Samhan. There are toilets and tuck shops available. You will see the cloud below the viewpoint. When the cloud moves it gives a really good feeling.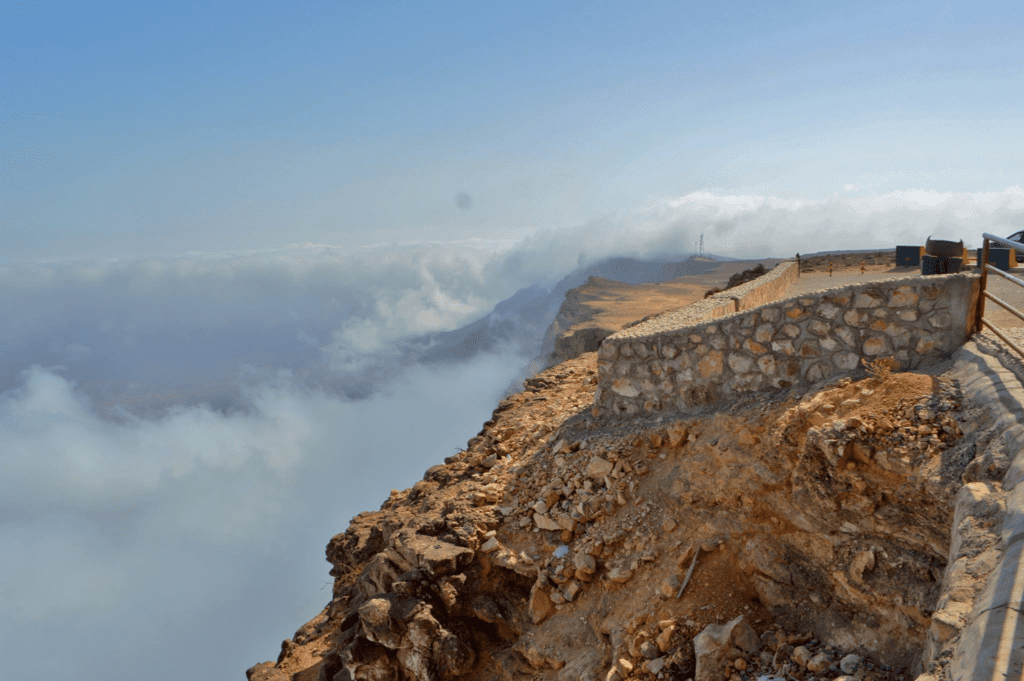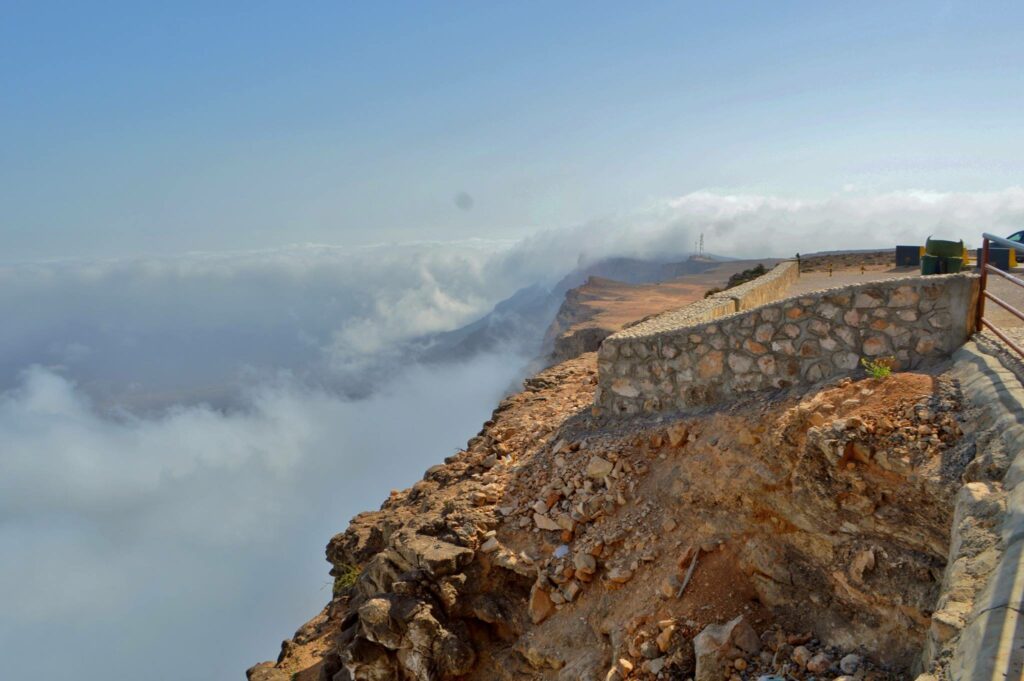 Now after this you must end your trip on this day. You can drive back to Salalah to your hotel and then start the next day with Ain Garziz.
8. Ain Garziz
This will be the morning of your day. And just 17 KM from Salalah City you will reach this place, Ain is an Arabic word that means fountain and spring. At this place, you will see the Natural Spring water coming through the mountains. Depending upon the amount of rain you will see the waterfall or spring water.
We recommend to take the breakfast and do picnic at this place, you will have many places around to sit and enjoy.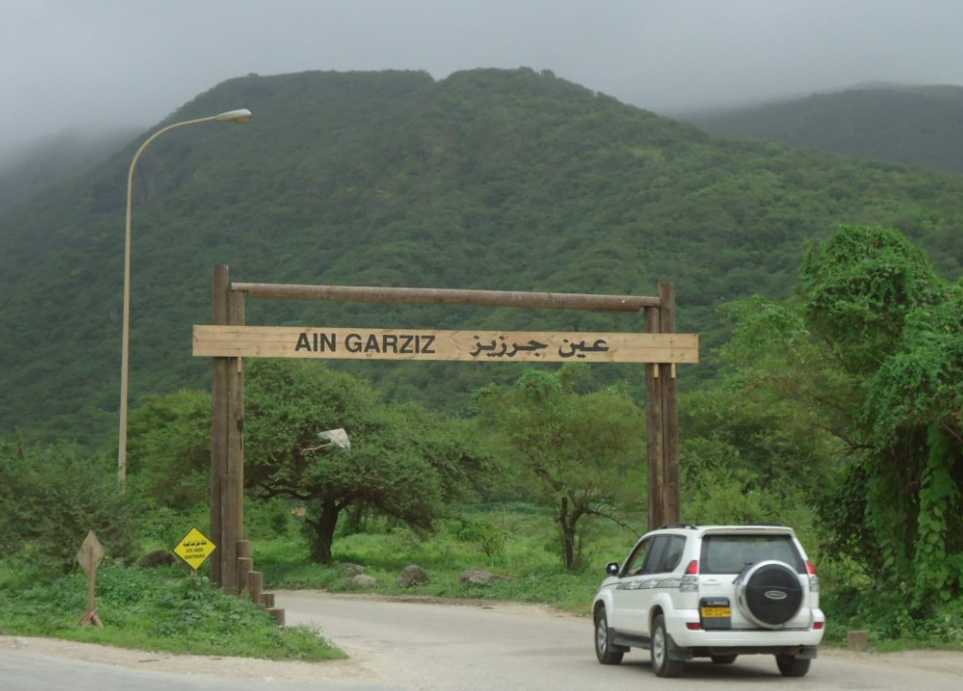 You might get disappointed if there are not much rains, but there are then you will see the water coming from just under the mountains.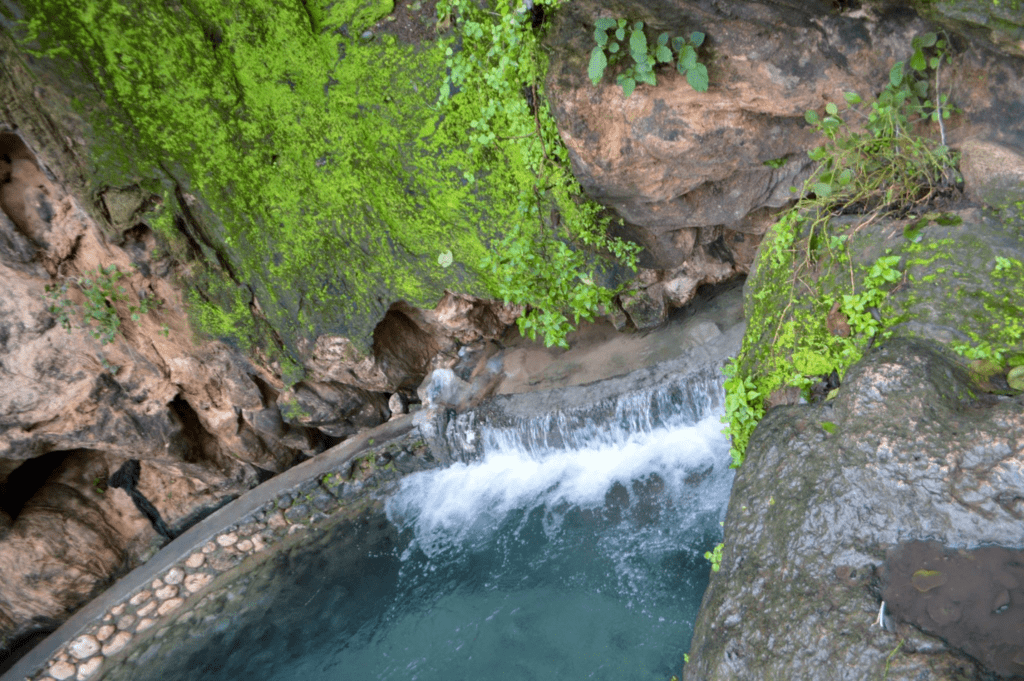 Then you can enjoy swimming in the natural swimming pool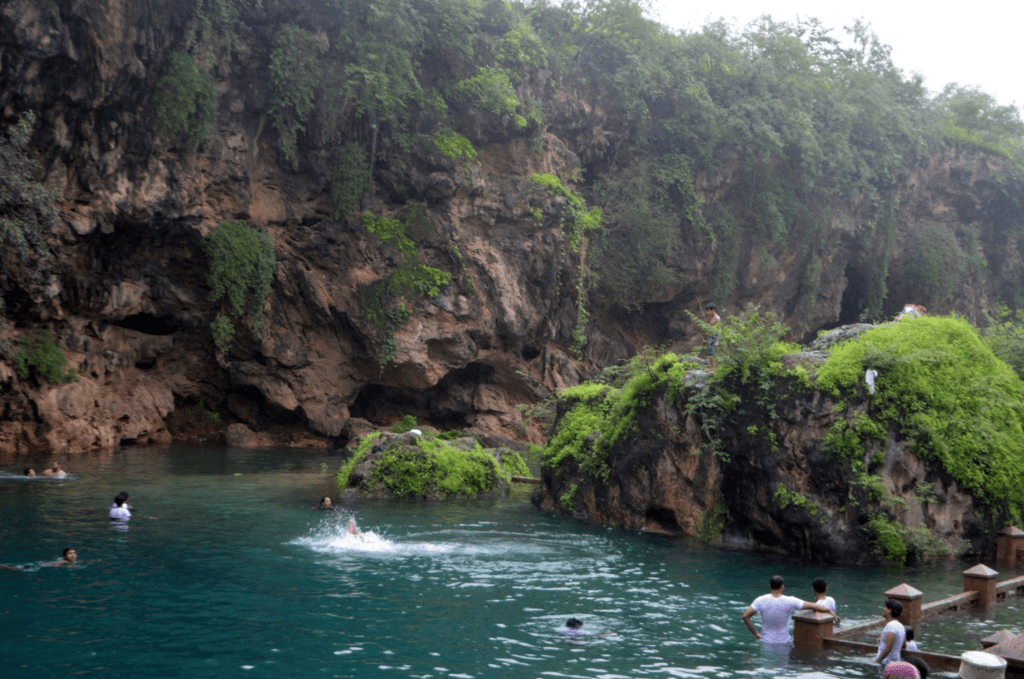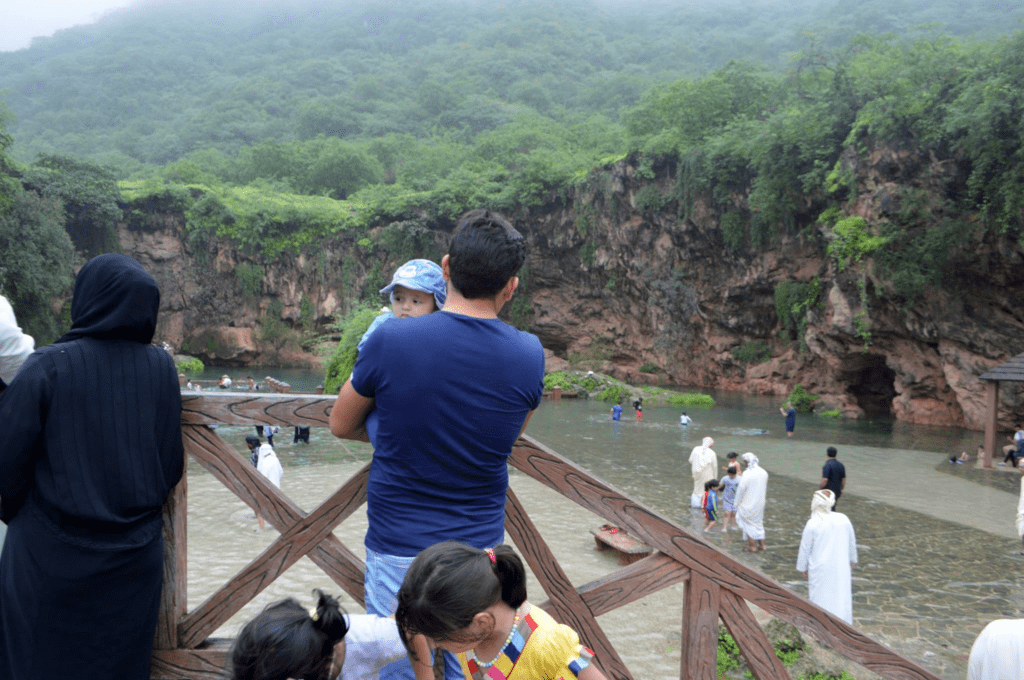 9. Raysut Beaches and Waterfalls
Now drive 23km to reach Raysut where you will see many waterfalls and spring water, the places are similar to the ones that we have already covered above, You can also visit beautiful beaches in Raysut Area.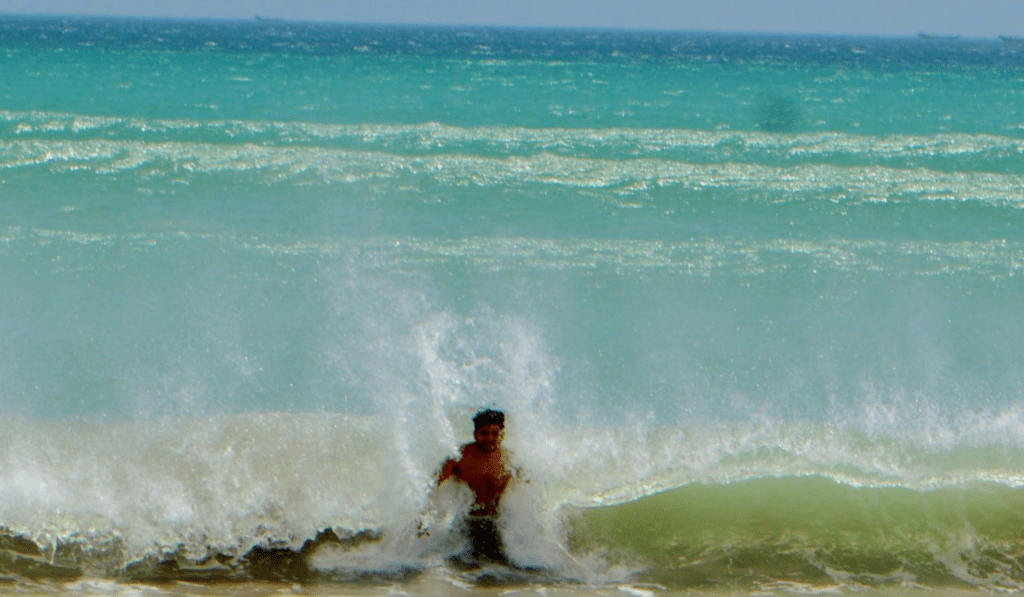 10. Mughsail Beach
Drive another 36km from Raysut and you will reach one of the most popular beaches of Salalah called Mughsail Beach. This is one of the most famous attractions in Salalah. Once you visit Salalah don't forget to visit Mughsail Beach. This beach is a long stretch of blue water with clear and white sand and mountains on both sides of the beach.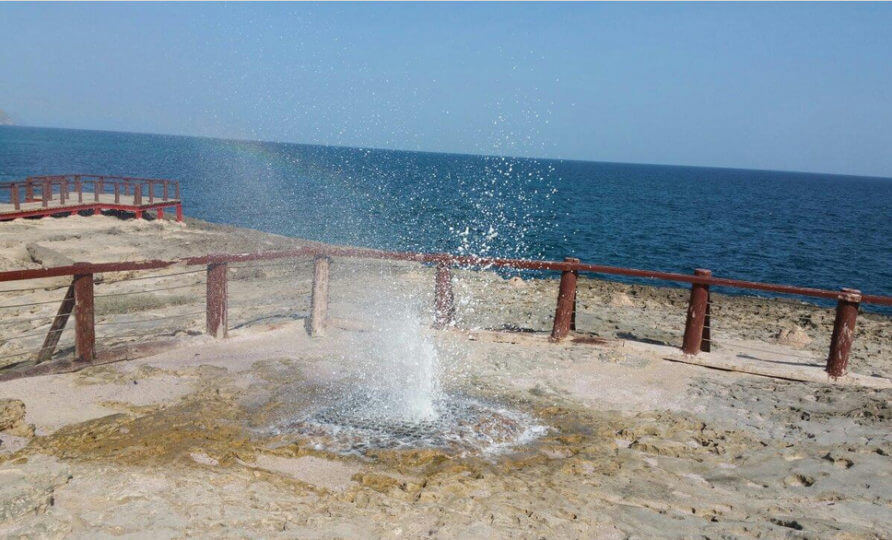 Other Tourist Places to Visit in Salalah
The list doesn't end with the above Top 10, but in two days you can cover maximum 10 places, however, if you have more time I will suggest visiting the below 10 more places too.
Hawana Aqua Park
Al Baleed Archeological Park
Shaat View Point Oman
Ittin Salalah
Anti Gravity Point in Salalah
Nabi Ayub (AS)
Nabi Imran (AS)
Ayn Sahalnoot
Shops in the beach area (Coconut and Banana)
Taqah Beach
Green Lush grossy fields in Salalah
While you are driving from one tourist's destination to another, you will discover green lush grassy fields, where you can have a picnic or you can even have friendships with camels;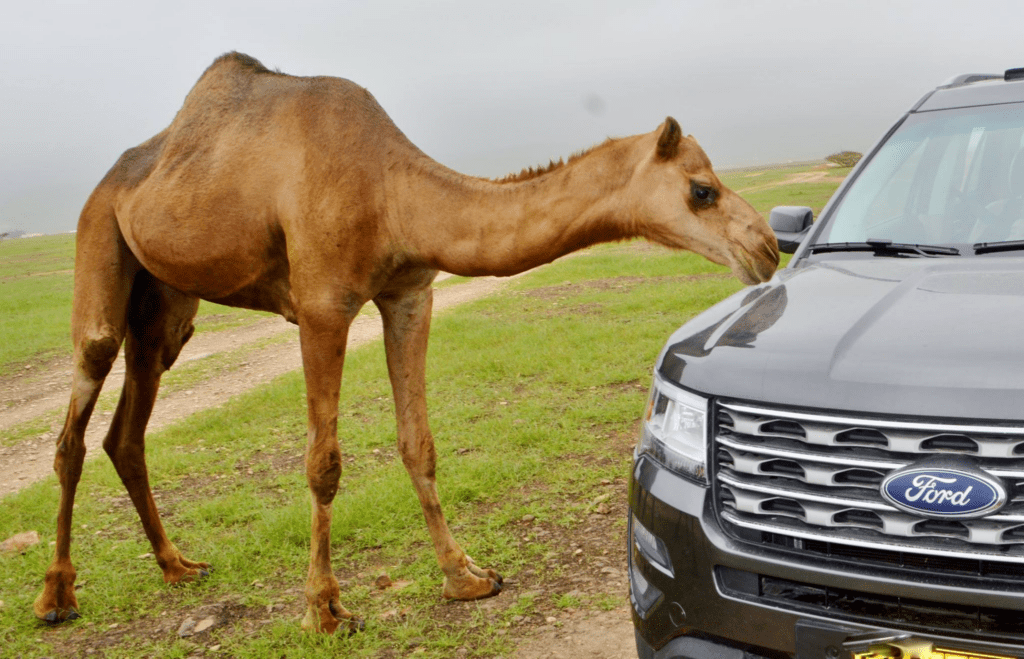 It looks amazing when you look at the camels around these green fields in Salalah
10 Places to Stay in Salalah
There are many places, you will find hotels and furnished apartments, in case you want to stay in a hotel here is list of some of the hotels.
City Hotel Salalah
Millennium Resort Salalah
Al Baleed Resort
Crown Plaza Hotel
Salalah Rotana Hotel
Salalah Beach Villas
Airbnb (Many villas and apartments are available)
Private Villlas
Camping Sites
Camper Vans
How to traval to Salalah
There are various options, if you are traveling from within Oman then there are below options
Flight to Salalah
There two main airlines that fly from Muscat to Salalah and Salalah to Muscat. Oman Air operates multiple flights daily and Salam Air operates one flight daily. Salam air is cheaper option as compared to oman air.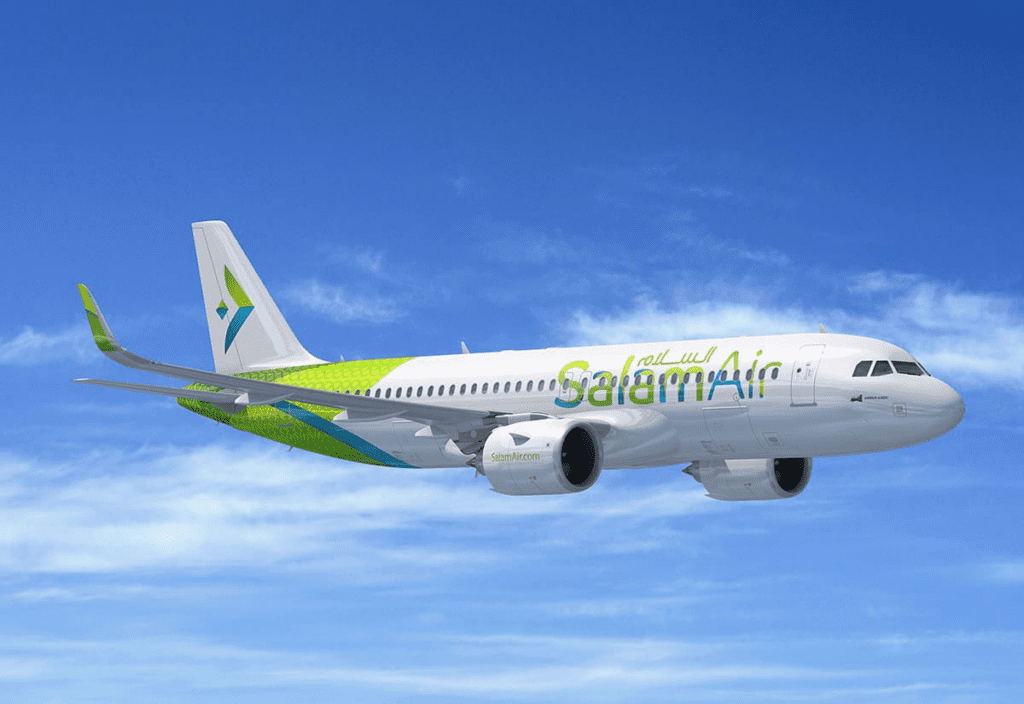 Road Trip to Salalah
If you decide to drive your own car then it will be an adventurous trip, It is 1050 KM from Muscat to Salalah. 950 KM is a deserted road with few restaurants and even hotels on almost every 200 KM.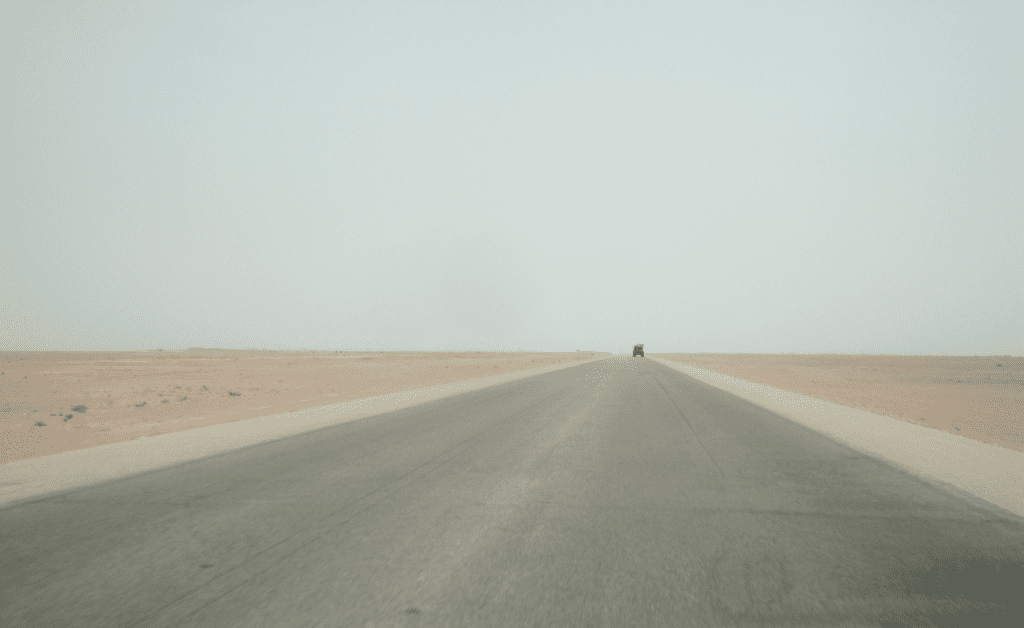 Soon after you reach Thumrait in Dhofar you will start getting the feeling that you are in Salalah Cloudy and foggy roads will lead you to the destination.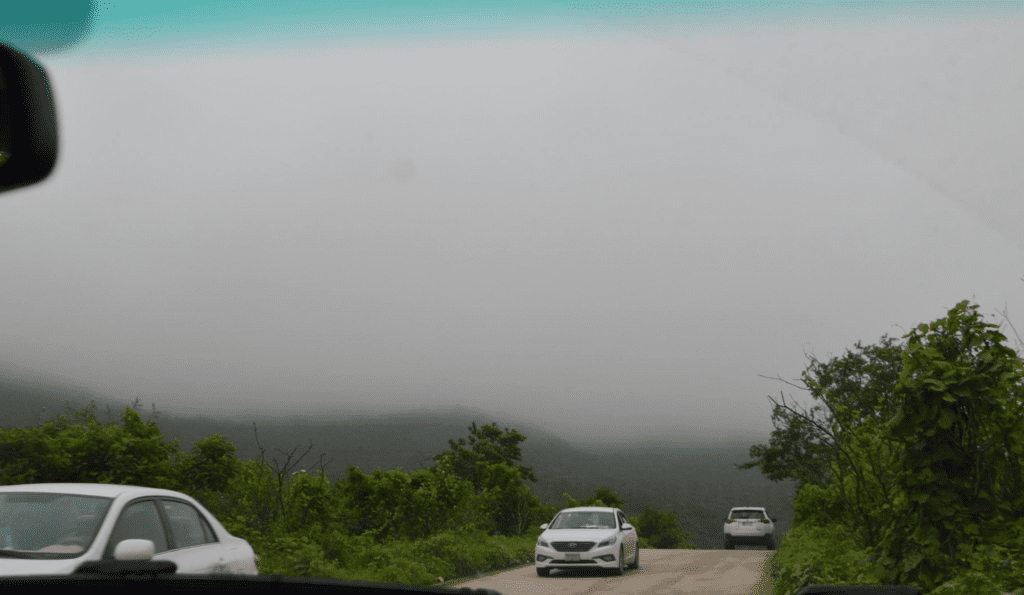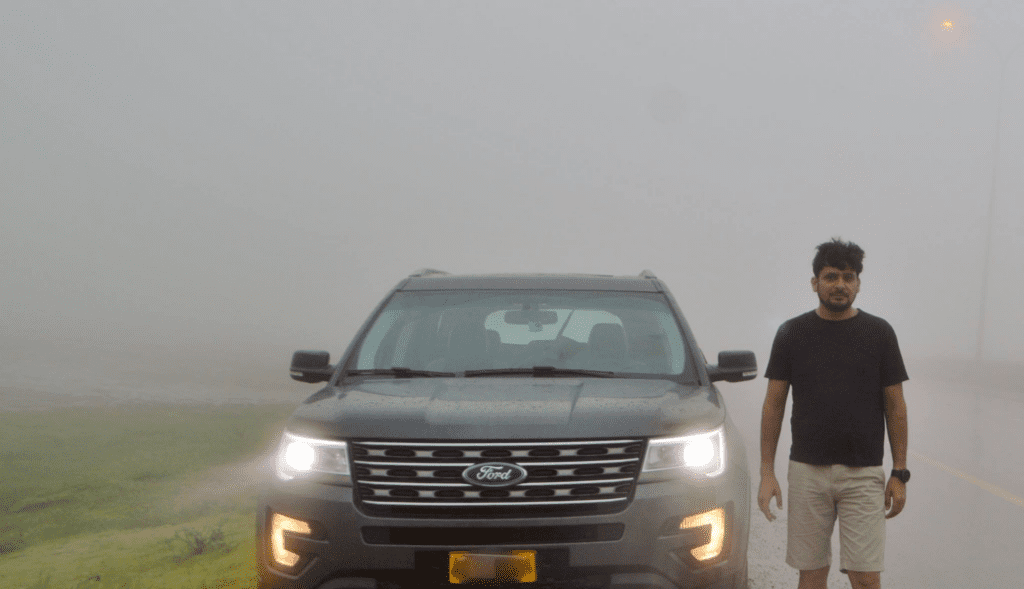 Soon after you reach the foggy roads, you will see the green lush mountains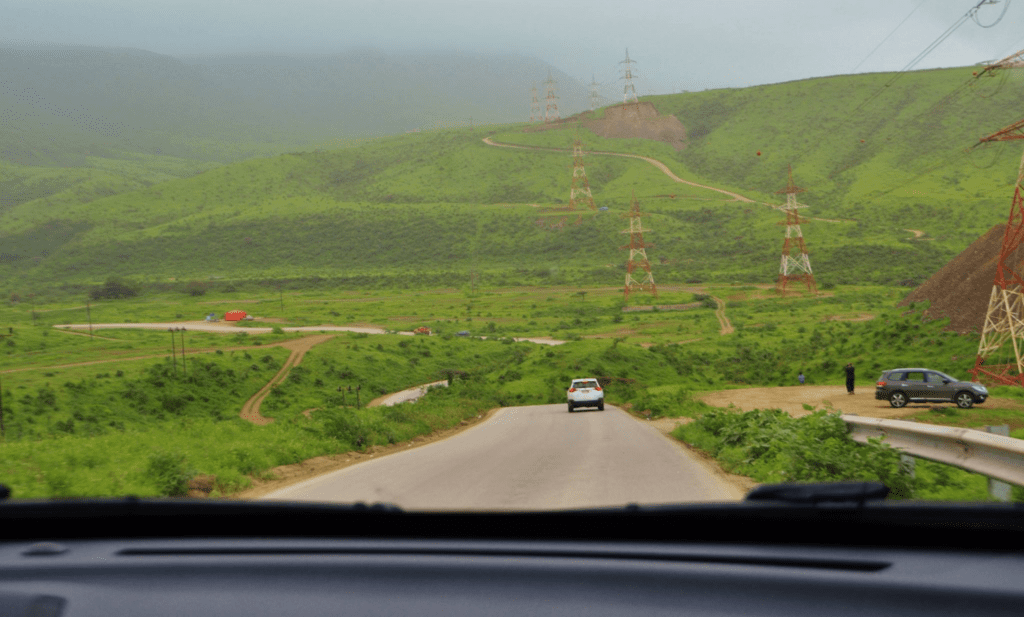 You have multiple options to travel by road to Salalah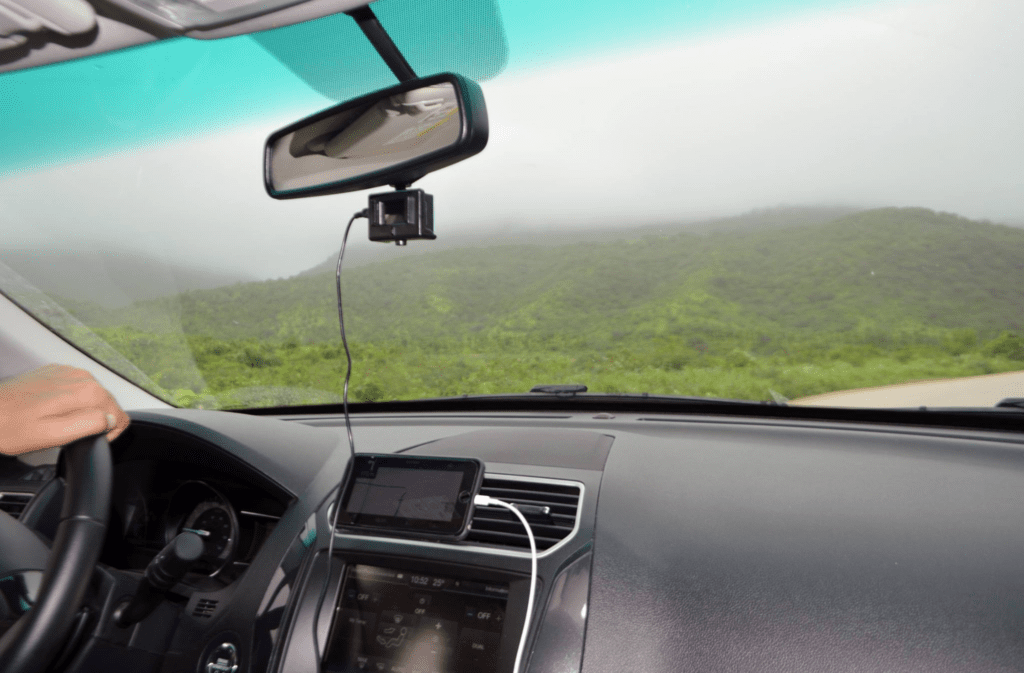 Drive your own car to Salalah
You can drive your own car, Saloon or SUV both are fine, however, SUV will be a good option when you drive to mountains with dirt roads. Below is example of one of the tourist destination that was visited by SUV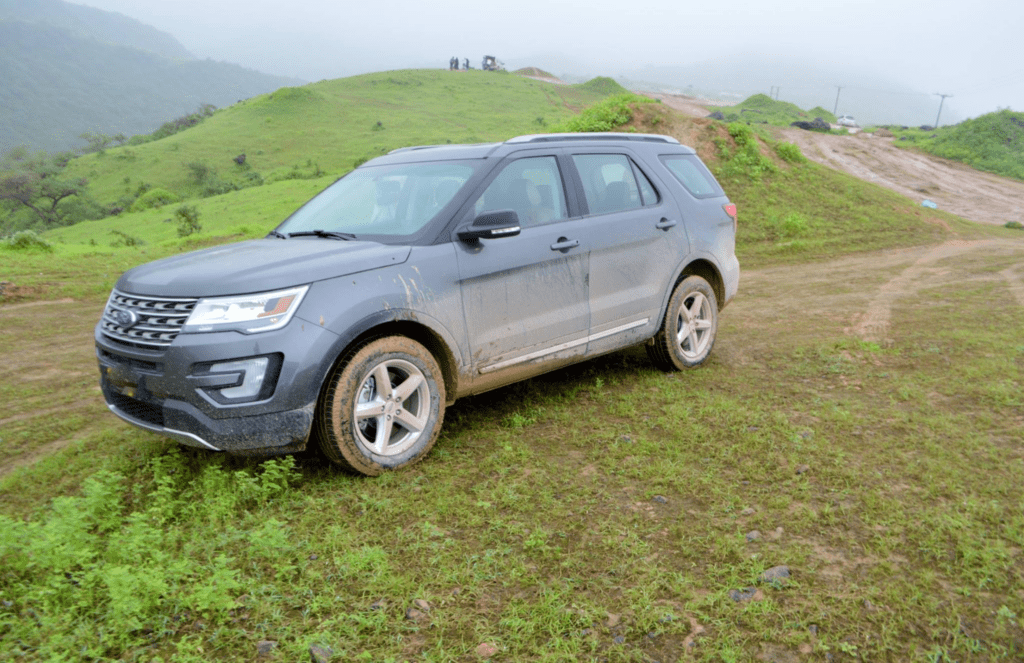 Rent a Car from Muscat to Salalah
If you don't own a car or you are a visitor, you can also rent a car from Muscat easily, there are various online options and you can also visit any car rental providers. You can also rent a car from Salalah if you flew by air.
Muscat to Salalah Bus Service by Mawasalat
Mawasalat providers a luury bus services from Muscat to Salalah. OMR 8 is charged per passenger as a one way ticket and OMR : 12.500 is charged two-way ticket. There are various bus stations from where you start your journey, Tickets can also be purchased online with guaranteed seats.
Mawasalat also provides an Internet Facility.
It takes 12 hours by bus to reach Salalah from Muscat.