Oman Vision 2040 is the future of Oman's digital era considering a global change. With a focus on resolving various problems to remain a competitive economy and uncovering all the opportunities. Keeping in mind the growth and development of economic and social relationships across the globe.
Royal Directives
"Developing the future vision (Oman 2040) with mastery and high precision in light of broad societal consensus and with the participation of all segments of society. The vision should be relevant to the socio-economic context and objectively foresee the future, to be recognized as a guide and key reference for planning activities in the next two decades."

His Majesty Sultan Qaboos bin Said bin Taimur May his soul rest in eternal peace
VIsion 2040 and Targets
Oman is Joining the world's developed countries. Where a country is ensuring that it implement the plans 5 yearly and annually to increase the Global Innovation index. Improve skill and global competitiveness index. Focus and Vision can be seen in these infographics.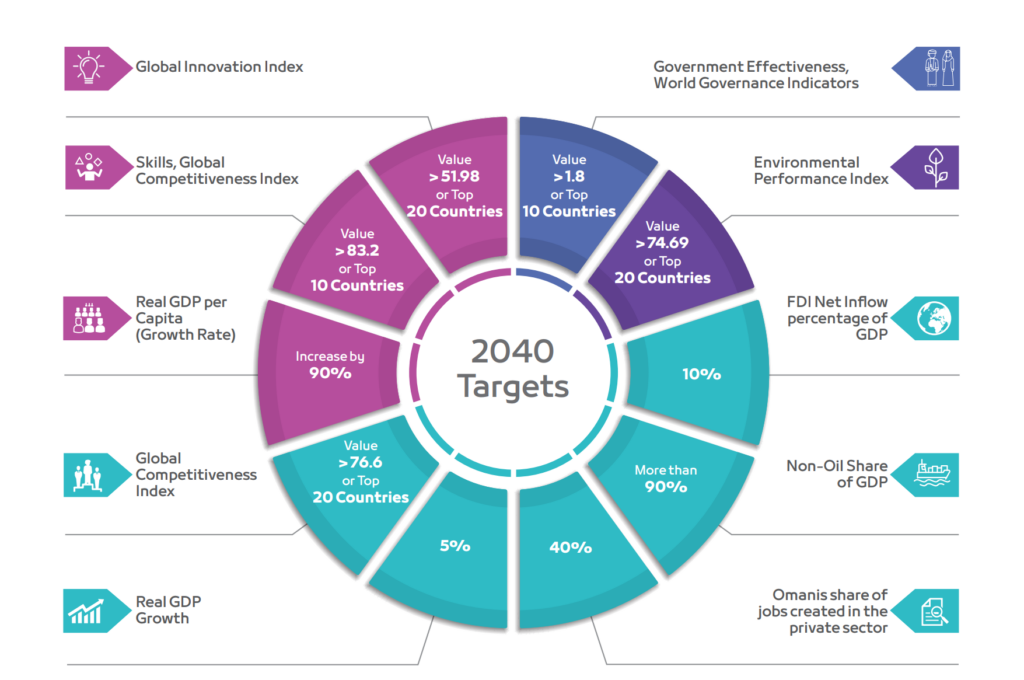 Complete Oman's Vision 2040 Guide