Masirah Island is the largest island of Oman, located on the country's east coast. The island is known for its beautiful beaches, stunning natural landscapes, and rich history and culture.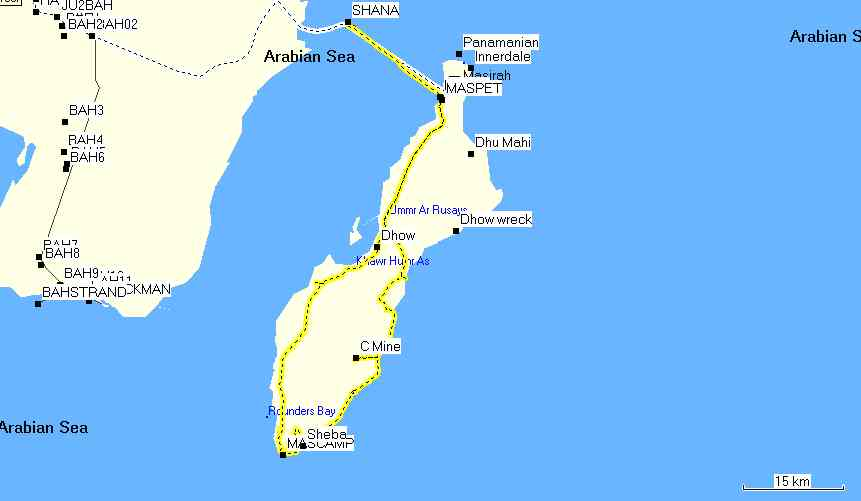 Masirah Island Location
Masirah Island is located off the coast of Oman in the Arabian Sea, and is separated from the mainland by a narrow channel. The island is approximately 130 kilometers long and 20 kilometers wide.
Masirah Island Population
and has a population of around 35,000 people.
What is best about Masirah Island
Masirah Island is known for its beautiful beaches, which are popular for swimming, sunbathing, and other beach activities. The island is also home to a variety of wildlife, including dolphins, sea turtles, and a range of bird species.
How to Visit Masirah
You can visit Masirah Island by road or by Air. If you visit by Road then you will take the Ferry by National Ferry Company from Shanna, you can take your car in Ferry
Ferry to Masirah Island
Ferry trip will take around 50 minutes from Shanna to Masirah Island
History of Masirah Island
Masirah Island is also rich in history and culture. The island has a long history dating back to ancient times, and was once an important port for trade and commerce. Today, Masirah Island is home to a number of cultural and historical sites, including ancient tombs, forts, and ruins.

Masirah Island Hotel
You don't need to worry about the hotels in Masirah, there are many options available in Masirah Island, you can also do booking in Advance but options are available for all the seasons.
Masirah Island Weather
The climate of Masirah Island is generally hot and dry, with temperatures ranging from around 27-35 degrees Celsius (80-95 degrees Fahrenheit) throughout the year. The island experiences very little rainfall, with an average of just 15-20mm of precipitation per year. The humidity is also low, typically ranging from 30-50%. In general, the weather on Masirah Island is sunny and warm, with relatively mild winters and hot summers.
Overall, Masirah Island is a beautiful and diverse destination, with something to offer for everyone. Whether you're interested in history, culture, or just want to relax on the beach, Masirah Island is the perfect place to visit.